I'm moving out.
It makes me a little panicky to see empty space in the corner where my futon was, to see my life neatly (well, maybe not so neatly) packed up into boxes. New chapter's beginning soon. Just have to get through this darn accounting final first. If you need someone to do a balance sheet or income statement for you...I'm your gal. Y'know, if you're not into letting professionals handle that sort of thing for you.
Some of my friends who had been away all semester stopped by on Saturday, and it just felt so right to have them back. Telling amazing stories about their experiences, discussing everything from Nicaraguan government to Cabin in the Woods.
I missed these late nights. But as soon as everyone returns, I'll be gone. But I can't miss my own adventures because I'm too busy thinking about the ones happening at home.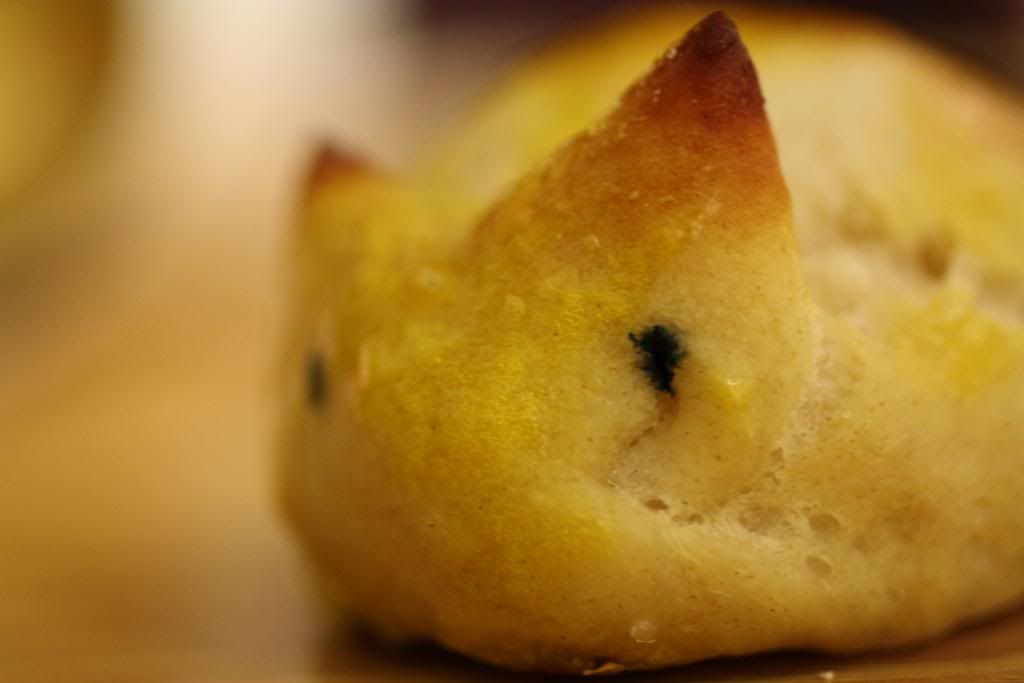 If I was a better storyteller, I'd be able to find a way to connect these pretzel bunnies with the above ideas. But...not quite there yet. But these cute lil' buns are a great way to use up that last egg, that bit of flour, you get the idea.
I'll be back home, baking up a storm for the next couple weeks. But after that, changes are coming. I'm getting closer to coming to terms with the fact that this is real.
Pretzel Bunnies
by Kirbie's Cravings
3/4 cups warm (110 to 115 degrees F) water
1/2 tablespoon sugar
1 teaspoons salt
1 1/8 tsp active dry yeast
2 1/4 cups all purpose flour
1 ounce unsalted butter, melted
1/3 cup baking soda
1 egg yolk
1. Combine the warm water, sugar and salt in the bowl of a stand mixer and sprinkle the yeast on top. Allow it to sit for about 5 minutes. Add the flour and butter and using the dough hook attachment, mix on low speed until well combined. Change to medium speed and knead about 5 minutes until the dough is smooth and pulls away from the side of the bowl. Remove the dough from the bowl, and place the dough in a glass bowl oiled with vegetable oil. Cover with plastic wrap and let rise in a warm place for approximately 50 to 55 minutes or until the dough has doubled in size.
2. Take a chunk of dough about the size of a ping pong ball and roll into an oval shape. Repeat with remaining dough.
3. Preheat the oven to 450 degrees F. Using a large sauce pan, fill with water. Bring the water to a boil and add the baking soda.
4. Place the pretzels into the boiling water for 30 seconds, a few at a time. Make sure to gently place in and don't let the dough roll around too much in order to preserve the oval shape and so the dough doesn't get too wrinkled or bubbled. Remove them from the water using a large flat spatula. Place pretzels on baking sheet lined with parchment paper or silpat mat.
5. Using kitchen shears, cut two ears. Beat one egg yolk. Brush the top of each pretzel bunny with the beaten egg yolk. Bake until dark golden brown in color, approximately 8 minutes. Add eyes with edible marker or food coloring after pretzels have cooled.