Oh my gosh guys, I'm almost there. Almost in Dublin. And alternating between incredibly nervous and incredibly excited. Hopefully the nerves will subside. It's just that...having to say those last goodbyes to friends, packing up all my clothes into two gallon ziploc bags (and body-slamming all the air out of them), looking around my kitchen and knowing that soon enough, I will have none of the convenience I'm used to...things are real.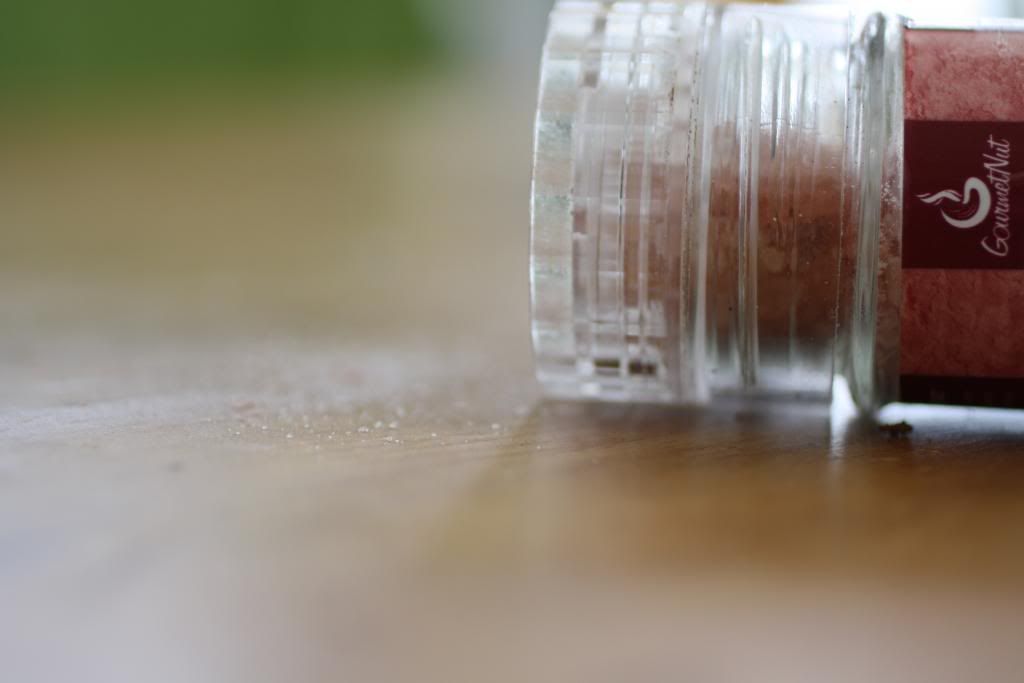 What if I get to Ireland and my kitchen is a disaster? What if I'm suuuuuuper awkward around new people and everyone is like "Nah, I'll pass on talking to that one". What if I get sad and I want to talk to someone from home but it's the middle of the night there? Breathe. It will be okay. Hopefully it will be not just okay, but fantastic.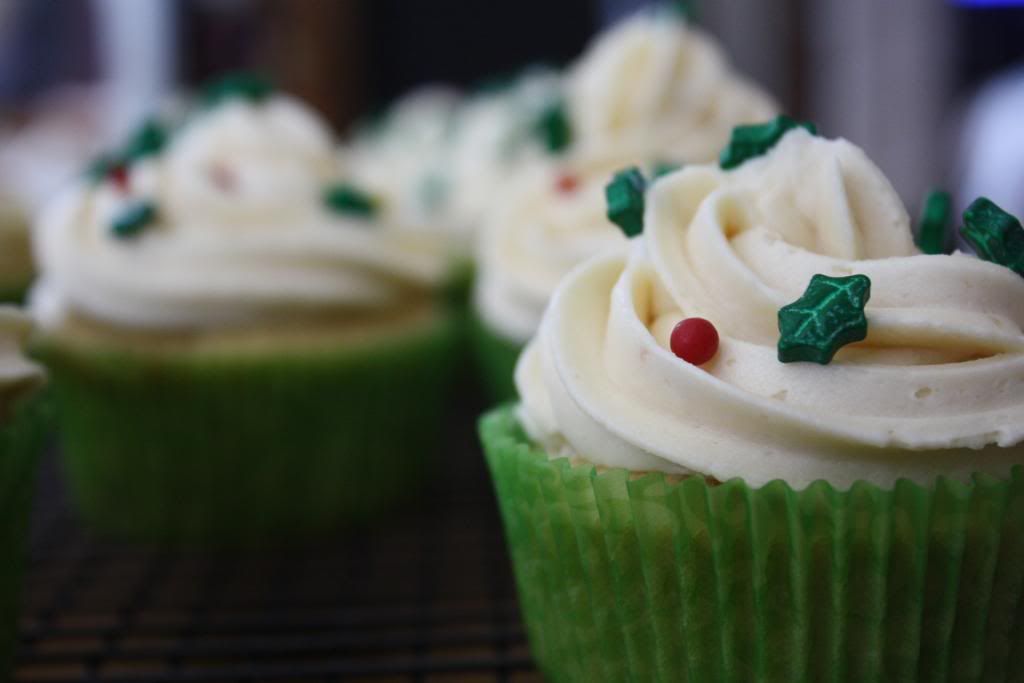 I made these for a get together my sister had a few days after Christmas. I was not present (I was at Les Mis with my parents, and did not shed a single tear. Perhaps there is something wrong with me) for their reception, but I think it was a positive one. I've been wanting to try this recipe forever, and well, this seemed like as good an occasion as any. Sweet, buttery caramel is paired with sea salt to create an intriguing and incredibly awesome cupcake. I decided to go without the filling and the caramel halos cause I was running low on sugar and time, but feel free to go for it if you're feeling brave :)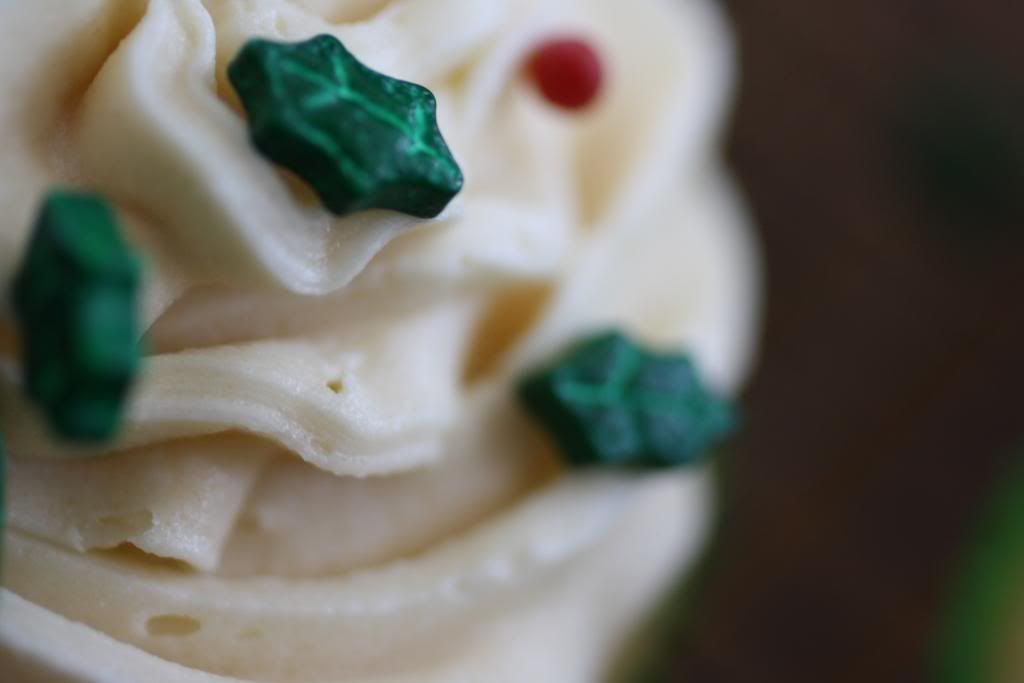 Salted Caramel Cupcakes
from Sprinkle Bakes
Cupcakes
1 1/2 cups all-purpose flour
1 teaspoon baking powder
1/4 teaspoon sea salt
1 stick of unsalted butter, at room temperature
1 cup plus 2 tablespoons packed light brown sugar
2 large eggs, at room temperature
1 teaspoon vanilla
1/2 cup plus 2 tablespoons buttermilk
Preheat oven to 325 degrees. Line muffin tins with papers. Combine flour, baking powder and salt; set aside.
Cream butter and brown sugar on medium-high speed until pale fluffy. Add eggs, one at a time, beating until each is incorporated. Add vanilla. Mix and scrape down sides of bowl as needed. Add flour mixture in three batches, alternating with two additions of buttermilk, and beating until combined after each.
Divide batter evenly among lined cups, filling each about halfway full. Bake for about 25 minutes. When done, transfer tins to wire racks to cool 10 minutes; turn out cupcakes onto racks and let cool completely.
Salted Caramel Buttercream Frosting:

1/4 cup granulated sugar
2 tablespoons water
1/4 cup heavy cream
1 teaspoon vanilla extract
1 stick salted butter
1 stick unsalted butter
1/2 teaspoon sea salt
1 1/2 cups powdered sugar

In a saucepan, stir together granulated sugar and water. Bring to a boil over medium high heat. Cook without stirring until mixture turns a deep amber color. Remove from heat and slowly add in cream and vanilla, stirring until very smooth. Let caramel cool for about 20 minutes, until it is just barely warm and still pourable.
In a mixer fitted with paddle attachment, beat butter and salt together until lightened and fluffy. Reduce speed to low and add powdered sugar. Mix until thoroughly combined.
Scrape down the side of the bowl and add the caramel. Beat on medium high speed until light and airy, and completely mixed (about 2 minutes). Mixture should be ready to use without refrigeration. If your caramel was too hot when added, it will cause your icing to be runny. If this happens refrigerate for 15-20 minutes.